Handpainted Holidays
My mom has a hand painted wood slice sign in our house-- it says "The Weary World Rejoices" and she kept it up all year-- long after Christmas. At first I just admired the sign-- the flowing calligraphy and simple design. Then, I decided I wanted to have a booth at a local holiday boutique and thought I should have something holiday related to show and sell-- and I wanted to start painting wood signs with inspired Christmas song lyrics, phrases, well-wishes, etc, on them. Especially now, these words ring true and the sentiments they offer are important.
The weary world rejoices... tidings of comfort and joy... peace on Earth... joy to the world...
Each sign was painted by me-- the black background, calligraphy, and illustration.
Each wood slice is unique-- from the bark around the edges to a bit of moss here and there!
I used recycled aluminum pull-tabs as hangers on the backs of the signs-- either hang directly on a nail or hook, or tie twine around them to make a hanger!
Each hand painted wood sign is $20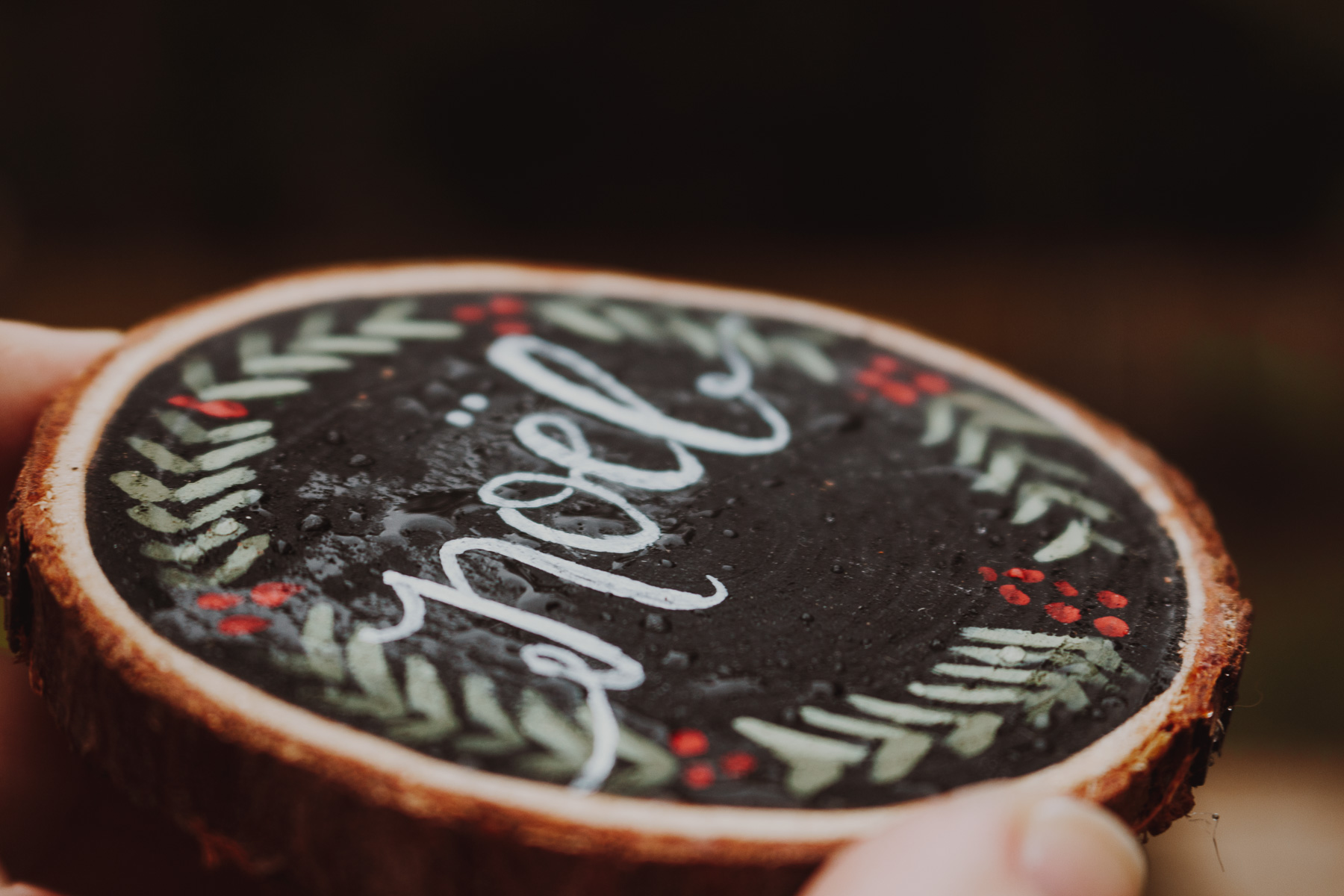 Wood slice coasters have been surface treated to repel water
Coasters can be sold individually or as a set of 4!
$6 each or 4 for $20.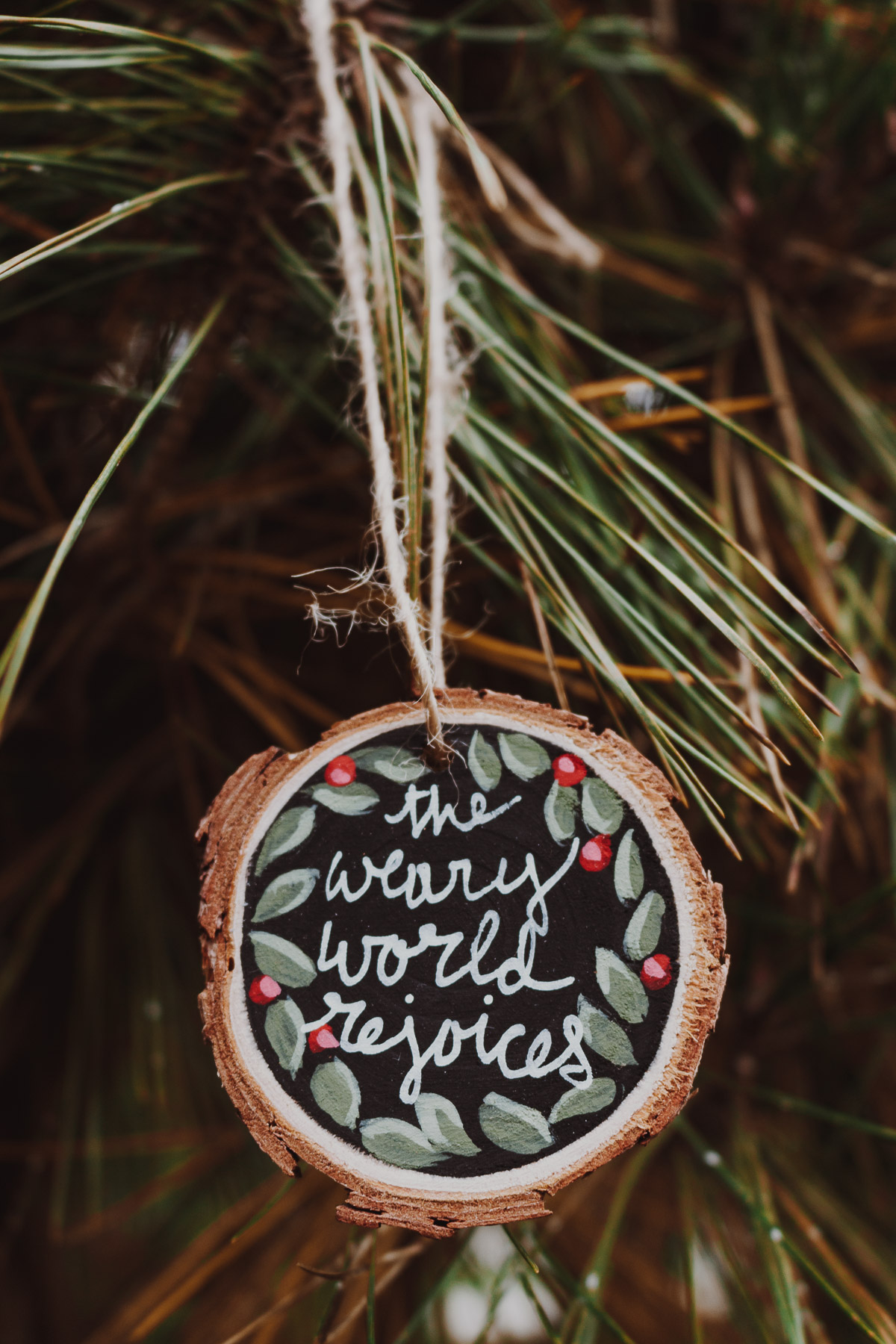 Ornaments are 1" to 2" wide-- just big enough for tiny detailed paintings and writing!
Ornament or gift tag? Up to you!
Ornament sizes add that extra touch to wine or bottled gifts-- great for hostess gifts!
Ornaments are $4 each or 3 for $10.
Interested in purchasing something from Handpainted Holidays, or a custom order? Contact me below with some details!
Some of the hand painted sign designs: